Want to hear more? Listen now on the following platforms.
Hi. My name is Myke Celis.
I'm the Global Master Coach and international best-selling author behind #bestmeever. Your resident Unicorn.
Coaching
I mix and match effective coaching disciplines to maximize my client's potential and allow them to take a leap of faith to where they're meant to be.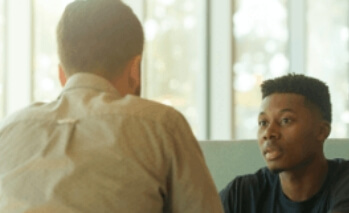 Mentoring
I just don't teach the tricks in the trade—I equip each one of my mentees with a powerful and positive mindset to match their greatness.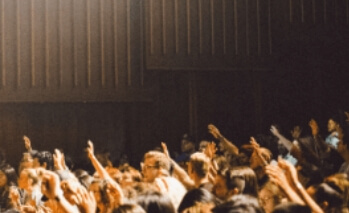 Inspiring
Each talk I give is based on strong coaching principles I hold on to dearly. I make sure that my audience go home inspired and ready to face challenges.
What people say about me and 
my work
Naoe Miyata
CEO at EN Innovation
Rating: Excellent ⭐️⭐️⭐️⭐️⭐️
Coach Myke is very supportive and challenging as a life coach. He guides me and pushes me towards who I want to become. He pushes me when I'm optimistic, motivated, and confident, while empathizing, understanding, and inspiring me when I'm down and confused. He helped me grow not only professionally but with my personal achievements and my love life. He has unleashed me to become Naoe 2.0 (BestMeEver) and I'm hoping to continuously work and improve myself along with Coach Myke. Highly Recommended!
Nira Macaspac
Women Transformational Coach, Entrepreneur, Writer (Subic, Philippines)
Rating: Excellent ⭐️⭐️⭐️⭐️⭐️
My life before Coach Myke Celis was unclear and disorganized, it was full of self-doubt and anxiety. When I met him, I felt that God has answered what I've been praying for a long time- To find someone who listens without judgment, who speaks my language, understands my struggles, and will guide me and bring me clarity to what I really want to become and what my purpose in this planet is. He made me believe that I can be more than just a woman, I am me, I can make a difference, and I have something special to do in this world. If I can describe him in one word, I'd say, he is "MAGICAL". So if you want to transform and experience the #bestmeever, just remember the name "Myke Celis".
Karim Dakki
Chief Operating Officer and Start Up Mentor (Dubai, UAE)
Myke has been a pillar, supporting me through tough times. Myke has given me confidence in myself again and made me believe in my dreams. My amazing coach!
Huong Nguyen
CEO, Golden Communication Group, Trainer and Executive Coach (Ho Chi Minh, Vietnam)
Myke is not only my life coach but my friend as well. Through is step by step process in coaching, I was able to get clarity in my personal and professional career goals as a trainer and coach. Two months into the coaching process and I was able to discover my #bestmeever!
Dan Mcpherson
CEO/Founder, Leaders Must Lead and Dreams Are Real, International Speaker & Business Coach (Michigan, USA)
Myke is a positive and powerful force of nature. In every role, whether as speaker, host, coach, or simply friend, Myke adds light to all those he encounters. He is engaging, compassionate, committed, and authentic and consistently understands which pieces of his incredible personal story to share for the greatest impact. Connect with him and he will absolutely help you become your #bestmeever.
Hoa Truong
HR Consultant, Business Coach (Hanoi, Vietnam)
If you are feeling lost with yourself or you are staying at a crossroad where you do not know what is next; or you are finding the way to reach the higher level, Coach Myke is the right one for you. He helped me achieve my professional career goals and my personal life goals too. Thank you so much Coach for being with me at the right time. Wish you always healthy and help more unicorns all over the world.
Joan Kaylor
Professional Counselor, Best Selling Author, EFT Therapist (Pennsylvania, USA)

Be the best YOU ever with Myke Celis. Myke is kind and compassionate. He teaches you how to CRUSH IT through life to become your best self. As a professional counselor, best-selling Amazon author, Udemy instructor and international healer I highly recommend Myke Celis to help you discover your life purpose and grow and bloom.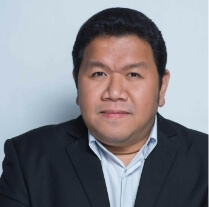 Weng Dela Pena
Broadcaster, News Anchor of GMA 7 (Manila, Philippines)

The realization that life always does have its ups and downs but the choice is always there for you to get back up or to remain down. You have all the power, you alone, in your mind and heart to succeed. Thinking positively is free and you can make dreams come to life if you want it so bad. Nothing beats persistence and hard work and the spirit to do the things that make you the best that you can become. Thank you Coach Myke!
Anna Chernaya
Business Consultant (Tokyo, Japan)

Coach Myke helped me let go of negative thoughts and self doubts and allowed me to find love, happiness and peace from within — a struggle I had for so many years. I can't wait to see who I can become in this new chapter of my life which you have helped open for me! Thank you and I love you Coach!
Sylvia Tan
PR Executive, NLP Master Coach (Kuala Lumpur, Malaysia)

Myke coaches with empathy and I can feel his sincere support. He helped unfold something that is deep in me which I completely ignored and he made me believe that I can be my #bestmeever.
Benny Grey Runas
Business Woman, Author, Educator (Manila, Philippines)

Coach Myke's detailed and methodical approach to coaching is not something you can pick up from a book or watching videos online-you really have to experience him for yourself. Coach Myke's program has literally improved all facets of my life and I am very thankful for it. 11/10 I would recommend him to anyone who wants personal and professional growth.
Meriem Tamarzizt
Business Strategy Consultant, Gap Leadership Executive (France)

Myke is a life changer, a gifted coach and whole hearted person.
In a few months of work together I have noticed his impact and my life changed since then… and for sure positively thanks to his eye opening questions, game of life plans and never ending smiles.
I have restarted believing in my worth, celebrating my life journey, believing in my dreams and working towards achieving them again.
Myke is a structured, enthusiastic, energetic and always sparkling unicorn.
Celine Arenillo
Director of Marketing Communications, Sedona Hotel (Yangon, Myanmar)

I first met Myke in 2007 when I was still working for the country's biggest conglomerate.
Myke became a good friend and an online coach. For years, it has been a joy reading his inspiring posts on Facebook and Instagram. He is full of positivity, enthusiasm, faith, hope and he inspires me to be my best. His journey to #bestmeever is encouraging and heartfelt. His thoughts are practical and easy to understand. I sincerely thank him for being there every time.
Merci Hilario
Managing Director, Max's and Roman Baths (Manila, Philippines)

Coach Myke is heaven-sent for me to find my true self. Now, I am more than contented living my #bestmeever!
Tere Gonzales
Radio DJ, 91.5 Win Radio (Manila, Philippines)

Myke is one of my best co-hosts in the radio industry. Very eloquent and knowledgeable!
As a coach and as a friend, he's very dependable and he really finds time to guide me in my decisions.
Juan Paolo Hilario
President – Lay Bare (Manila, Philippines)

My journey with Coach Myke has allowed me to re-learn myself in ways that I thought would never have been possible.
It allowed me to work on my blindspots and view my experience with others through a different lens.
Ultimately, It has afforded me to appreciate life for what it truly can be, and enjoy the journey with happiness and fulfillment.
Ocel Fabian
Former Bank Vice President, Multi-Awarded Branch Head, Pru Life UK (Manila, Philippines)

I have been privileged to see Myke in action in talks & workshops he delivered to my team and I must say that he has the unique gift of bringing out the truth of how you see yourself and the things that are blocking you from being the best version of yourself. His questions are spot on, direct and devoid of judgment. And what is surprising is that the resulting solutions are what you have long known within yourself but never recognized until he brings them to the fore. What comes out of his sessions is his desire to help you achieve your lifelong dreams and invitation for you to take the brave, bold steps to become your #bestmeever. 😊
Dr. Emee Estacio
Psychologist, International Best Selling Author (United Kingdom)

If you want a splash of positivity in your life, I'd encourage you to reach out to Coach Myke.
There's something about his energy that will make you feel so joyful about life, even if you feel you've lost that spark for a while. He'll support you to find the clarity you need and help you to love yourself again.
Carla Cabrera
Chief Branding Strategist, Creatio7 Asia, CEO and Empowerment Coach-Mrs. Philippines Globe (Manila, Philippines)

My business in branding and creativity demands an expert with clarity and confidence and Coach Myke enlightened me how to strengthen those attributes further.
Janette Uson
Senior Manager For Ethical Marketing Training-Unilab (Manila, Philippines)

Sessions with Coach Myke make me feel like a protagonist or a hero in good movie.
He creates a space where I can freely do introspection and self –discovery and that makes me want to achieve those unarticulated dreams and ambitions without much hesitation.
He requires authenticity and reciprocates it for meaningful conversations to take place. Letting go of defenses and emotional shield allows him to connect better.
I always look forward to engaging because I love the feeling it leaves… elated, safe and validated.
Colin Pugh
Team Head Of Digital Channels Delivery, TMB Bank (Thailand)

Myke has an amazing skill of being able to pinpoint the right thing at the right time.
He is able to take a gather information and ask you a question, seemingly out of left field, but the importance of it and accuracy of it is spot on and allows you to see things in a completely different perspective.
I've also had the pleasure of seeing Myke at TedX. He is very gifted in story telling and delivers powerful messages in a very engaging way while allowing himself to be very open.
I would recommend Myke to anyone who is looking for coaching.
If you truly knew how great you are, 
will you settle to where you are now?
Embark on your
#SELF
scovery
to find out.
#SELFscovery is the signature coaching retreat under the #bestmeever coaching platform of Global Master Coach Myke Celis, specifically designed to give each and every client a life changing coaching experience. This retreat will happen either at a beach or a natural sanctuary surrounded by lush greens. All the sessions in the next three days will be done with the greatest confidentiality in the safe space chosen, whether local or internationally. Boracay, Bali, The Farm At San Benito, Balesin, El Nido, Coron, Maldives — just some of the places you can choose from, wherever your heart desires, and inspires you greatly from within.
#GrowSolo:

Have the Courage to Go Through Life Solo
Are you single now, whether by chance or by choice? Have you always been the solo flyer type? Guess what? It's ok. It takes a lot of courage and strength to journey through life alone. However, you don't need to feel sad for yourself in the process of getting to know yourself better and reaching your greatest dreams. This program will help you understand and accept the space you're in, become genuinely empowered from within and allow you to enjoy your journey towards your best as you become the person you're meant to be: your own #bestmeever . Enjoy powerful reflections and coaching questions sent to you regularly with express coaching sessions to ensure that you are in perfect alignment all through out. Perfect for those who want to maximize their being single…and for those who want to make themselves ready to mingle.
#MyPocketCoach: 

Virtual Coaching At Your Convenience
Embark on your #SELFscovery to find out.
Anywhere in the world. Any time. You can enjoy your coaching session with me.
#MyPocketCoach is your virtual coaching companion that features tailor-fitted coaching prompts based on your needs. Because I believe that every client is different.
Each 3-5 minuter coaching video which I will record personally, will be sent to you daily, contains thought provoking reflections and powerful questions to help you process your thoughts accordingly.
A one-on-one wrap up session with me will be done after the entire program is completed to ensure that you discover your own #bestmeever there after.
When you're ready to invest on yourself and your growth, this one's for you.
#InsideJoy:

Discovery Genuine Happiness From Within
Are you genuinely happy? This is one of the hardest questions to answer for most people because of all the experiences that they've had and the decisions they've made. However, it's possible to find real happiness when you journey within and discover the different layers that influence yours.
Group Mentoring Program:

Better Together
Have you always been dreaming of becoming a professional coach while having an amazing support system inspire you along the way? Then this group mentoring program is for you.
Journey with other coaches in the next 12-weeks as you learn and build your coaching practice from scratch. Just form a minimum of 5 and a maximum of 10 pod members to avail of this intensive mentoring program that will enable you to launch not only your coaching business, but a solid coaching brand and niche as well.